CALL WITH QUESTIONS:
412.860.8710
WAREHOUSE HOURS:
Monday - Friday: by appt only
customerservice@autoality.com
Open to public 3rd Saturday of the month from 8am - 2pm

Meguiar's DA Microfiber System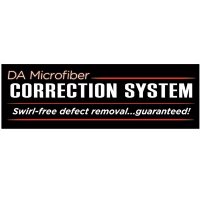 Meguiar's DA Microfiber Correction System is truly a system. It is a system because Meguiar's has tailored two very unique microfiber pads to work with two particular liquids, a correction compound and a finishing wax. This innovative system removes defects like a rotary, yet offers the safety, ease of use and swirl free results of a Dual Action Polisher all while returning very dramatic results.